Sell Silver For The Best Price In Israel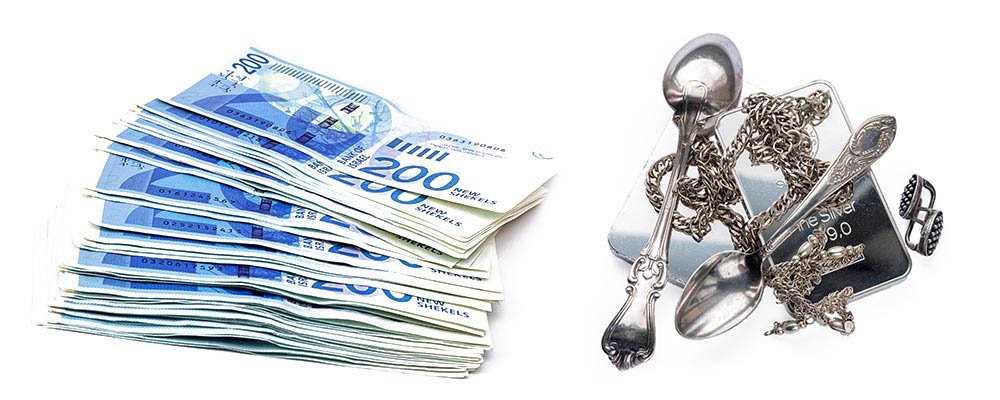 Until a generation or two, tools that were made ​​of pure silver were a symbol of status and prestige. Dinner tables that weren't placed with knives, spoons and forks made from precious metals – were inadequate. Status was and still is very important, but silverware and utensils no longer hold that extreme measure of importance. Silver is still in fashion, it is sheen but only when it is kept. When silver is not maintained properly it becomes grey and tarnished, mostly commonly we leave these pieces in boxes, disregarded nor special.
Uses for silver today
Today it may be hard to find a decent place to sell your archaic tool or silverware even after it has been polished. And to those who have tried to sell their silver and we unlucky in the past should know that only in recent years there has been a growing phenomenon of selling silverware around the world. Many Israelis joined this newfound trend and decided to make the best of their old tools, this is why in Israel people find they can get a very nice sum for their old silver tools, in cash immediately. 
Silver as a powerful tool
Discovered in Israeli homes and homes throughout the world, were sets of pure silver tools which were unused or rarely sought. Lying deep in basements or closets is where many people have typically discovered these tools, maybe they were received as inheritance, sometimes dowry. The possession of silver instruments in the home was never thought of as a risk, but now that many people have grown aware of this process called "buy and sell", more cases of silver thievery has occurred in recent years. 
Utilization of tools
The utter truth is, there is no use in the hoarding of these tools today. Unless polished, silver will blacken and tarnish over time. On the other hand mental prices are sold by weight and this trade is only rising. The most worthy utilization of an unused silver tool today is to sell it. Almost anyone will pay for the cost of silver and it is clearly a beneficial gain for an unused object lying around. We see many people who have sold unwanted silver for cash go on to redeem outstanding balances, take vacations, purchase a car – without taking on that loan, etc. 
Making the cash for silver deal
Before making any kind of transaction, remember that you have the desirable metal in your hand. Make sure that you know which tools you plan to sell before you contact a seller, that way you aren't lured into selling something with sentimental value and that you will regret later. More importantly, be sure that the company with which you are trading is authorized to deal with commodities and precious metals. Do not pay a fee for the evaluation of your tools, a serious company will offer you a professional and certified appraisal without that obligation on your part.