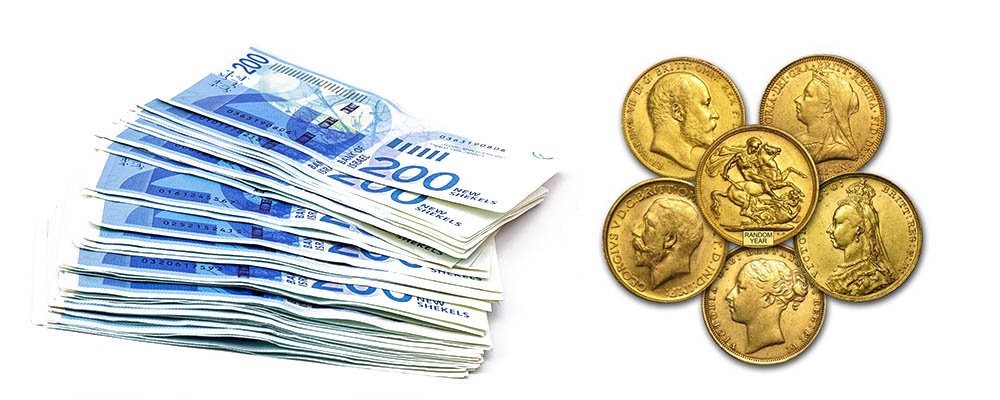 Sometimes it was a gift you received from grandparent as a child , perhaps from a wedding dowry or the inheritance of a close family member. Records show that almost every Israeli has a number of coins made ​​of pure gold . In the distant past , these golden coins were the monetary units of cash trading . However, in today's economy we are accustomed to refer to coins as pocket money or "junk change" – such that we purchase small snacks or sodas from them. For this reason, many of us today are not aware of the value of gold coins.
Gold Coins – Property Themes
Today's traded world currencies are losing their values very quickly. Remember that currencies today are not made form precious metals and certainly not gold, but from copper that is not one hundred percent pure. But this decline is unlike the value of gold coins, where the price is rising higher than ever. Therefor, the sale of gold coins is becoming a popular topic in today's world. Amazingly, you can sell these coins quite often for a rate much higher than their original value. 
The Gold currency risk
Although there a different available options for your gold coins, the most financially lucrative and safest measure to make is cash in your hand immediately. However, we have a sensitivity toward the fact they may hold sentimental value – and there are those who like to hold onto these old coins for display at home. But let us assure you that is a two fold risk. Firstly, there is a currency risk when it comes to gold or any precious metal, the rise and fall it in their value can certainly effect its worth over time. Now that the gold price is close to the a peak, there is a risk that in a few years the value will decrease; like the old saying "what goes up, must come down". Secondly, leaving gold coins laying around the home unsecurely leave a definite risk for burglary. This is why saving them is not always a suitable option.
Selling gold coins in Israel has only recently gained popularity and momentum, while in the United States and other developed countries it has been in common existence. In studies by professionals in the field, it was noted that households in Israel contain a very large amount of gold coins with worths that can reach tens of hundreds of dollars each. Since the rise of gold, these rare coins can sometimes reach many times more than their exclaimed value.
How to deal?
In Israel there are several companies that may engage in the purchasing and selling of precious metals. It is important to contact an experienced and reliable company that will pay a fair price for selling gold. It is also recommended that beforehand you know the value of the gold you have. Please note that the gold purity of less than 9 carats holds a status that is too low under the Israeli law. However, even if you do not know how much your gold is worth, a professional appraiser at your selected company will provide you with an accurate price.